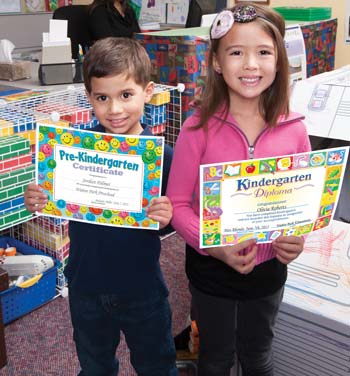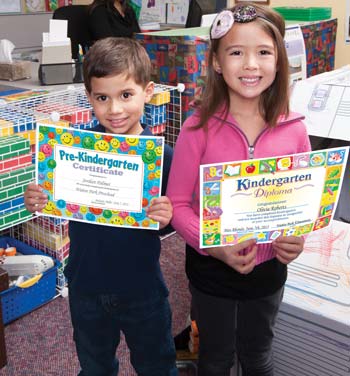 A little encouragement can go a long way in building early childhood student confidence. Even the littlest kids can benefit from some kind of recognition, whether verbal praise or a small tangible token. Acknowledging achievements, both big and small, will set your preschool and kindergarten kids up for success later in life. Here are a few reasons why:
Recognition gets kids excited about learning.
Acknowledging good behavior or meeting a milestone will help teach your kids that learning is fun. Whether you verbally recognize with a "Great Job" or give something tangible, like a pencil or a sticker, your kids will feel great about learning and will be motivated to learn more and more.
Verbal recognition helps kids develop language skills
Verbalize your feedback to help kids learn new words and hone their listening skills. Encourage them to verbalize their own thoughts about projects they are working on, too. This will help them develop important communication skills and give them a sense of pride about their accomplishments.
Student recognition gives kids confidence
Acknowledging a great effort or a job well done lets children know that they are understood, accepted and supported, and that is an important part of building self-esteem. Kids don't have to be great at everything, but encouraging them to try new things (and to fail sometimes) will help them develop confidence and independence that will take them far in life.
Kids will develop focus and good study habits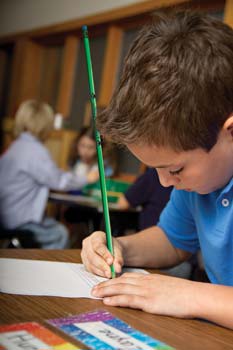 Kids at this age are like little sponges, absorbing new information at a rapid rate. Take advantage of this and teach kids age-appropriate study habits, like how to sit still, listen, and follow directions. Acknowledging them when they do these things well will help give them a positive attitude about learning that will help them later in life.
Kids will be better readers
Strong reading skills early on set kids up for success in all subjects later. Encouraging kids to set reading goals and charting their progress with tracking tools helps promote a positive attitude about reading. When kids feel good, they will want to read more and learn more words. Hang a reading banner in your classroom to get kids excited and motivated.
Kids are constantly learning, and recognizing that will help make them more confident teens and adults. Whether you choose to recognize your kids with words or with something tangible, your kids will only be better for it.